COMPANY
About us

—

Greetings from the Representative Director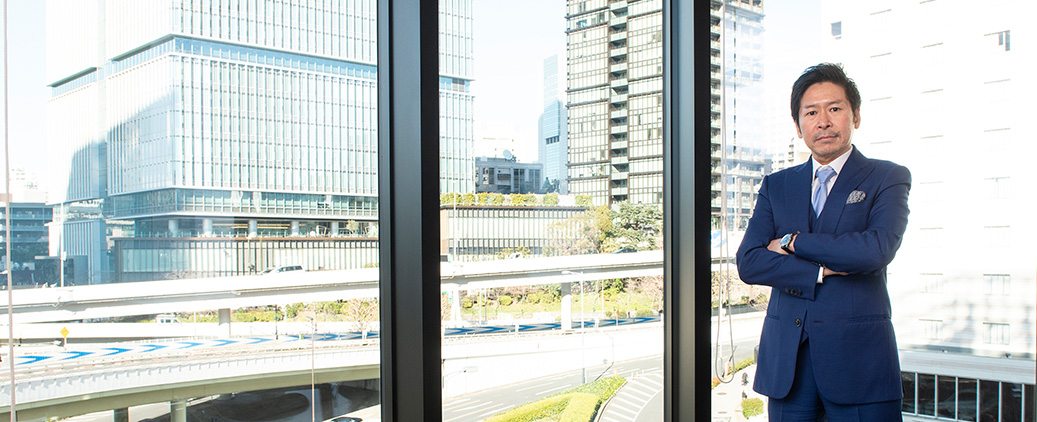 In 1997, I was involved in the management of large-scale wind power projects in Japan, the United States, and Europe for a major trading company, and have since been working on the development of a number of renewable energy projects in Japan.
In 2000, we focused on the realization of Japan's first wind farm with citizen participation. In 2001, we established a new company specializing in the development of wind power power projects.
The following year, we started a joint development company in with a leading British developer.
After that, we propelled the development of wind power projects all over the country. Since 2006 our company has been involved in realization of a number of wind power projects and solar power projects with citizen participation.
Even in Japan, where the introduction of renewable energies was slow and far behind Europe, renewable energy has now become a mainstay of energy policy. We have been involved in the wind power business for more than 20 years. In the absence of proactive policies and laws like those in the U.S. and Europe, renewable energy has long been treated as an unwelcome power source, but we cannot help feeling that it is a matter of time to realize its due value.
It's thrilling to see a wind turbine starting to turn in a wild open area and to see the local people welcoming that. Many of our renewable energy facilities were supported by the help of the citizens. This model of community business we are promoting in such a beautiful environment is what we want to share with you. This is the new face of social capital and we believe it must be carefully protected, rooted in the community, and reliably passed on to the next generation.
From Community to Society - and Succession for the Next Generation
We engage to achieve our commitments, with our knowledge and experience we have cultivated over the past 20 years, fusing with the latest technologies, such as artificial intelligence and big data analysis.
Ken Yoshizumi, the Representative Director
| | |
| --- | --- |
| 1993 | Joined Tomen Co., Ltd. (now Toyota Tsusho Co., Ltd.) and has been engaged in management finance for wind farms in Japan,United States and Europe since 1997. |
| 2001 | Established Winnex, a wind power generation company. |
| 2002 | Established a joint development company with a major UK developer, and has since promoted the development of wind power generation projects across the country. |
| 2006 | Developed several wind power projects with citizen participation in Hokkaido, Tohoku, and Hokuriku area. |
| 2013 | Established Community Solar System (now CSS Co., Ltd.) and has since promoted the development of a number of solar and wind power projects across the country. |